I've been working on getting the look of the goblins down. You play as a goblin, so I want their faces to be likable and sympathetic. I need them to be emotive, easy to animate, and quick to draw from all angles.
The proportions of eyes to head to body have varied a lot in my drawings.  The body shape has shifted from more realistic to more cartoony. The ears started small and upright, and have become bigger and droopy-er over time. The image on the left is the latest idea.
I've been having trouble with dynamic poses and side-view angles, so this last week I started sculpting a model.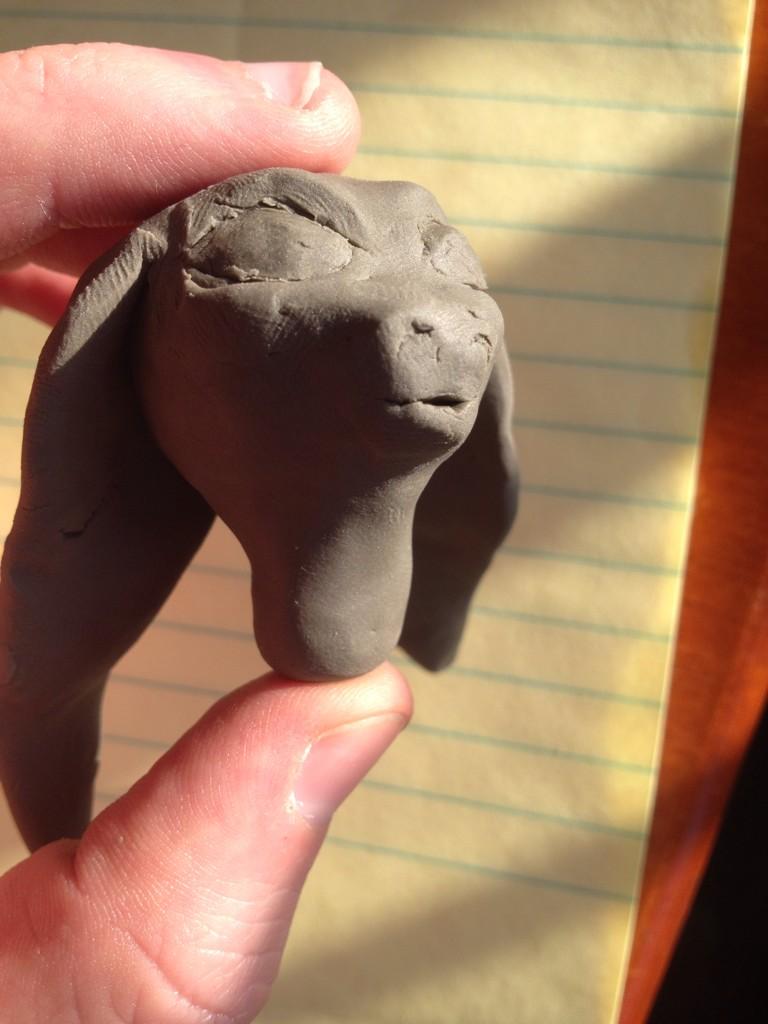 I haven't really done much sculpting before, so this project was much slower than I expected. I wasn't too happy with the head above, but I moved on to the body anyway: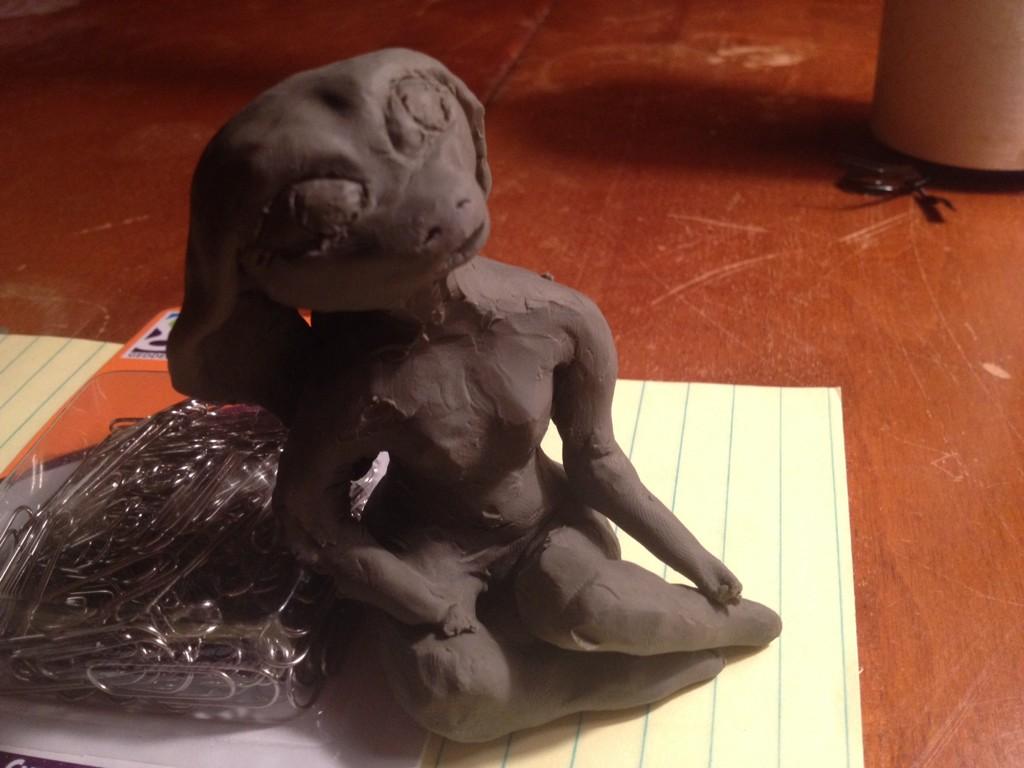 It took working on a fairly realistic body to realize it wan't the direction I wanted at all. After about 5 hours of sculpting, I called it a night.
The next day, I had an idea for the head, and made a model I'm much happier with!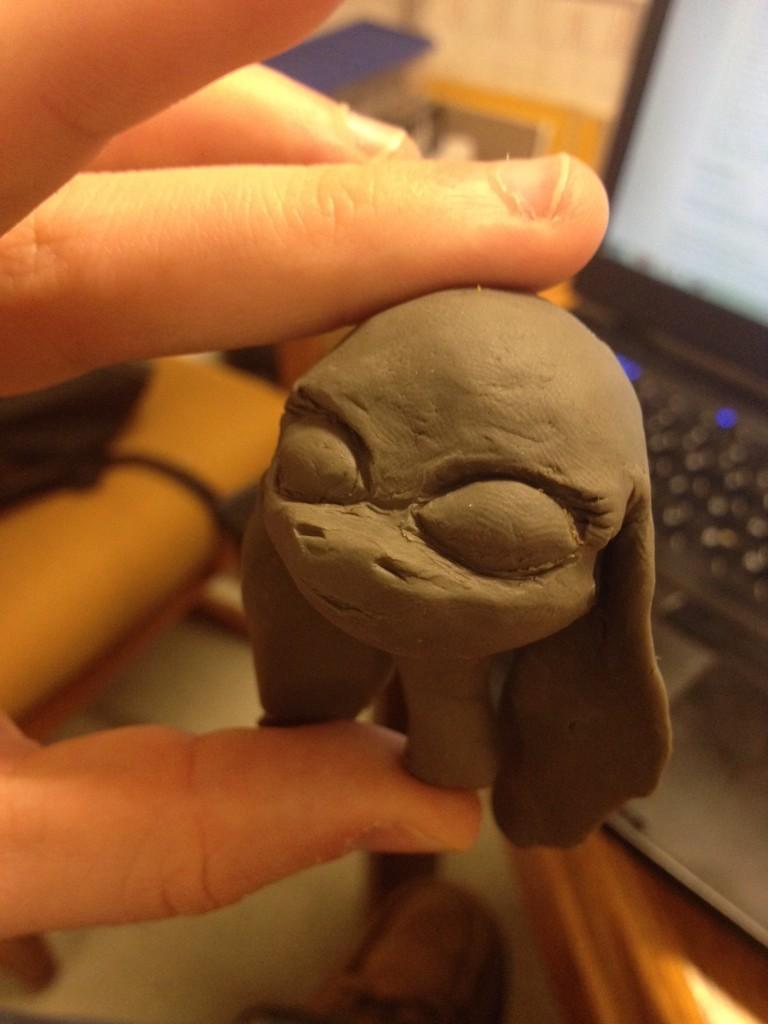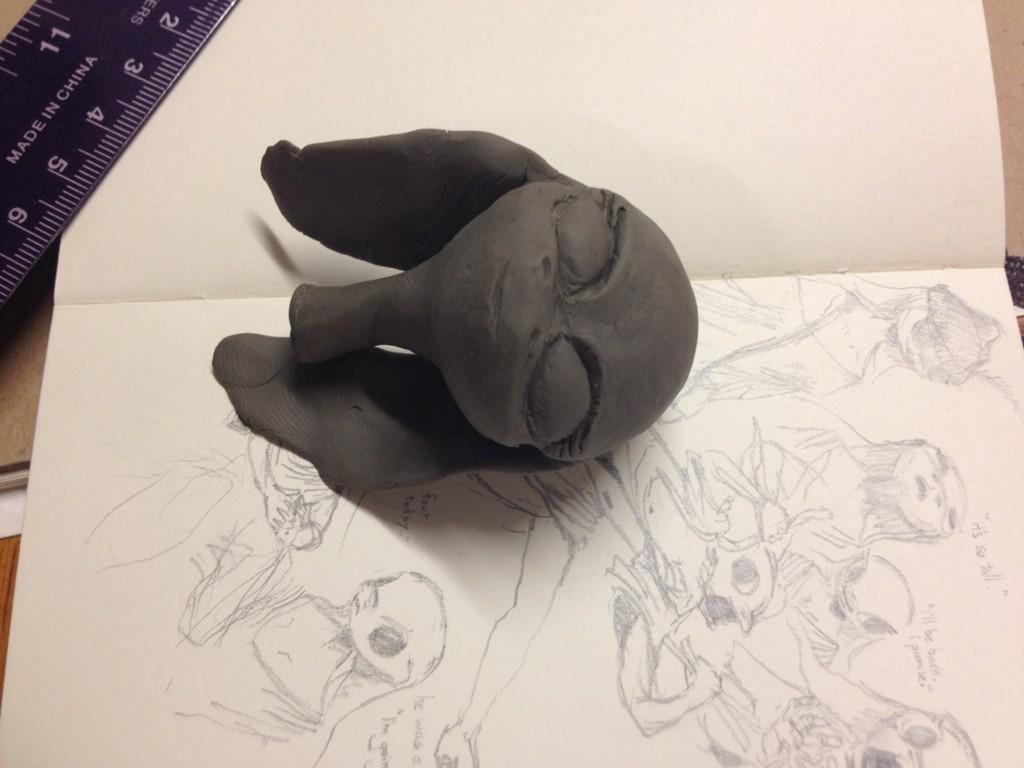 I still am working on a body model that better matches the drawing up at the top of this post.
Modeling has been a great experience! It's forcing me to make concrete decisions about the structure of a goblin face.  I'm feeling confident about drawing the difficult positions that the goblins will find themselves in (i.e. jumping down a well, climbing a house, sneaking into the castle, etc.!)